Chill Out A/C & Heating is a family-owned, full-service air conditioning & heating company based out of New Orleans, Louisiana. We specialize in both residential and commercial HVAC systems and we service most of the greater New Orleans, Louisiana area.
That's right…when we say we are a family-owned business, we mean it. There are currently four of us who work for Chill Out A/C & Heating and all of us are brothers. Do you want to learn more about each of us? Read on my friend.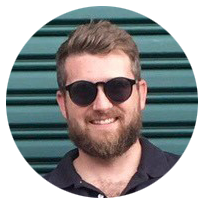 Owner / Master HVAC Technician
Matthew Restivo has been in the A/C & Heating industry since 2006. He is the owner of the company and he is also a master HVAC technician who knows the air conditioning and heating industry inside and out. He has the technical experience to work on both residential and commercial units and he prides himself on getting the job done right the first time. Matthew is also the head honcho over here at Chill Out A/C & Heating which means that he is the boss man and the oldest brother out of the 3 other brothers who also work for the company.
Manager / HVAC Technician
Landon Drake has been in the A/C & Heating industry since 2011. He is our HVAC manager who makes sure that your air conditioning and heating is running perfectly before anyone leaves the job site. Landon doesn't only manage the work being done for each job site, he is also working on jobs as a technician as well. Landon was taught under Matthew since the beginning so there isn't an HVAC job that Landon can't do. Landon is the 2nd oldest brother at Chill Out A/C & Heating so he leads the way for his two younger brothers.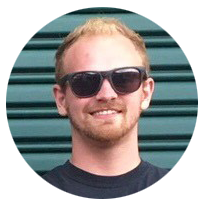 Christian Drake has been in the A/C & Heating industry since 2013. Christian was trained by both Matthew and Landon so he picked up on how to service and install air conditioning and heating systems extremely fast. Christian prides himself on quality and precision. When he gets to a job site, he makes sure that the job is always done right and done professionally. Christian is the 3rd oldest brother (or 2nd youngest… depends on how you look at it) so he makes sure to always keep his youngest brother in check.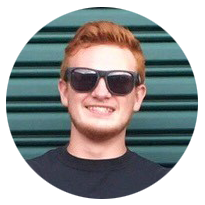 Chandler Drake has been in the A/C & Heating industry since 2016. Chandler was trained by Matthew, Landon, and Christian which means that he had to learn the air conditioning and heating business FAST and he did. They call him the ginger whiz because he always figures out a way to fix air conditioning and heating units when other companies have failed. His ability to quickly look up wiring schematics for outdated HVAC units is one of his specialties. Chandler is the youngest brother out of the group, but he holds his own.
We might be a little biased, but Chill Out A/C & Heating is the best air conditioning and heating company in all of the New Orleans area. Just ask our customers! We are the company that you call when you need someone to fix problems that other companies can't figure out. We pride ourselves on providing an honest service at an affordable rate.
If you want your HVAC job DONE RIGHT the first time, then CHILL OUT 'cause we've got you covered!
Chill Out A/C & Heating, Inc. is licensed (license# 57187) insured/bonded.